If you had asked marketers 10 years ago – before Instagram, Snapchat or TikTok even existed – to define influencer marketing, you'd probably have been hit with some blank faces. Even more so, if you were to ask for the best influencer marketing tools to get the job done.
In 2020, the influencer industry is estimated to be worth around $10 billion. It's return on investment (ROI) can often be better than other types of media and it shows no signs of slowing down.
Working with the right influencers for your niche can help increase brand awareness, generate trust, sales and leads. With the right campaign, you can reach new audiences (including those who might block traditional advertising) and gain clearer audience insights. 
Social media influence was once defined as reach, or the number of followers a user had on their platform. This is outdated however, and nowadays engagement and authenticity are way more important. 
Even micro influencers are building up their presence with brands, with 75% of marketers looking to work with this influencer category in the near future. Interestingly, interest in celebrity influencers is in decline, as more and more viewers crave relatability. Brand affinity is equally as important for influencers and their subscribers as viewers become more adept at spotting in-authenticity.
How can you know you've chosen the right influencers to resonate with your target audience? Where do you find influencers for your niche campaigns? Here are 3 of our top influencer marketing tools to ensure your digital campaign hits the right note with your audience in 2020:

Buzz Sumo – Search for Creators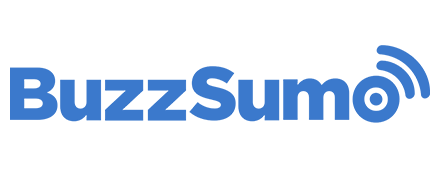 BuzzSumo is a great tool to search for influencers in your chosen niche. You can search for journalists, influencers, bloggers and competitors to see who ranks where. The tool provides important information about domain authority, social engagement and relevant content. Plus, BuzzSumo allows you to conduct a deep-dive analysis to see what sources and channels are working for others. These content insights will not only improve the content you produce, but also positively affect your overall marketing strategy.
HypeAuditor – Audit your Creators
HypeAuditor is the perfect tool for auditing the quality of an influencer. The platform hosts a database of over 10 million creators along with their key demographics, activity and engagement rates over time. With this, it provides rankings and comprehensive analytics to fully assess your options before you start working. Best known for the platform's ability to shine a light on fake, un-engaged followings, HypeAuditor is key for ensuring the influencers you align your brand with have a quality audience that fit's your target demographic. While alternatives like Social Blade are also useful for auditing, they are nowhere near as comprehensive.
Branded Media Marketplaces – Micro Test Campaigns

If you're new to the game or have a limited budget, a marketplace tool like BrandSnob or Tribe can help you connect directly with influencers. You'll receive feedback and proposals from interested creators after posting your brief. A great feature here is the ability to create gifting campaigns. With these campaigns, you have an easy way to increase user-generated content. Although these content marketplaces can be a great place to micro test campaign concepts, they are also more time-intensive with a much higher learning curve. Most seasoned marketers will enlist the help of a specialist agency to connect them to quality talent.
All 3 of these tools should be in your deck to ensure your campaigns perform to your expectations. If you're not sure where to start, then we can help with the tools and knowledge that you need to succeed in influencer marketing. Connect with us at Reaction Lab to amplify your brand by leveraging influencer voice with full service digital marketing management. Read more about our success stories connecting brands to highly engaged global audiences via our rock-star roster of talent.