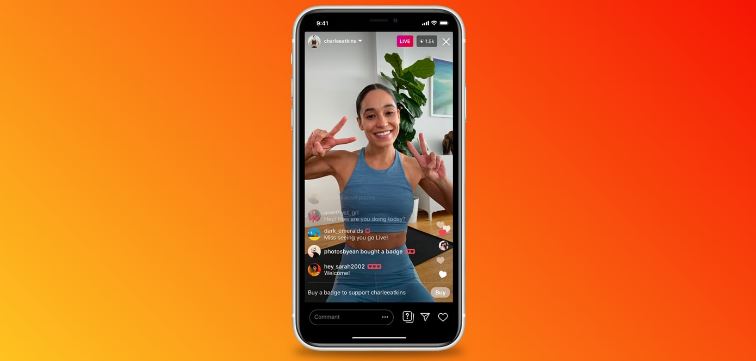 Launched in 2010, the Instagram app changed the game for social media. The photo-sharing app has rapidly become one of the top social media platforms with thousands of influencers making money sharing content.
This year in 2020, the app is reaching it's 10th birthday with around 1 billion people using it every month. With more people capitalizing on Instagram's ever growing audience, the demand for more ways to make money on the platform has risen as well.
In their most recent update, Instagram has made it easier than ever to monetize on the platform. Considering competitors like Youtube have been offering influencers revenue since it's onset, it's about time for Instagram to prioritize creators.
With these new influencer focused features being released, now is a great time to start making money on Instagram. Here are 3 new ways to make money on Instagram since the latest update.

IGTV Ads
There is a section on the app solely dedicated to videos over 60 seconds long; IGTV. These videos can have a 60 second preview on the feed, and with the longer watch time, tend to land on the Explore page. These long form videos can greatly increase your chances of being discovered as an influencer!
Recently, Instagram has taken a page from their competitor's book by rolling out ads on their IGTV's. This is the first time Instagram will support commercial style ads, reminiscent of Youtube. Clearly, Instagram wants to draw back the attention of long form video creators by bringing in reputable brands like Puma and Nike to appear on IGTV ads.
Not only that, but they're also offering creators a 55% cut of ad revenue – much higher than YouTube's pay-out.

IG Live Badges
Instagram reported a 70% increase in views on Live streams between February and March 2020. Noticing this huge uptick in their Live views due to COVID-19 restrictions, Instagram has announced a new interactive feature; 'Live Badges'. 
The new feature will give viewers the opportunity to purchase badges during Live streams ranging from $0.99 to $4.99. Purchased badges will appear next to the buyer's name in the live. Fans with badges unlock additional new features, such as special hearts and placement on a creator's list of badge holders. This will build a sense of VIP community with the viewer and the creator by allowing them to stand out from the crowd.
While this feature is new and in it's test phase, Instagram says they will pay creators 100% of their profits received from the badges. So, get in there early if you want to start to make money on Instagram! Now is the perfect time to monetize.

Selling on Your Feed
Up until now, most influencers earned an income by promoting products from brands on their feeds. Creators typically post a photo, video or story promoting the product to their audience.  This known as a sponsorship and if you've been on Instagram, you probably know what we're talking about.
The method works for most influencers, but poses a challenge for those with their own business, or looking to profit off content alone. Making money on Instagram has been limited to third party collaboration off the app.
Thankfully, Instagram is testing a new feature that will allow creators to manage their brand collaborations directly through the app. This which will surely reduce scams and encourage brands to pay creators fairly. We hope this also means Instagram will regulate payment terms to hold all parties accountable.
Along with that, the Instagram shop is expanding so that creators will be able to sell their merchandise directly in the app. This is great news for those selling crafts, indie brands and artists selling content alike. Instead of doing business deals over email, or hosting a third party site, anyone will be able to sell a product online. This could revolutionize the social media ecosystem if successful.
Whilst these changes aren't particularly extravagant, it's clear to see a major mentality shift within Instagram. With this mindset adjustment, many are hopefully for Instagram to become more creator focused like their counterparts TikTok and Youtube.
Don't let making money on social media become a challenge, we're here to help! Subscribe to the Reaction Lab newsletter for more tips and tricks on how to grow your audience, connect with brands and get the freshest influencer news straight to your inbox. Want to read more? Learn how to get onto the TikTok For You page, or make sure you're not making one of these common social media mistakes.